Silentium PVC Noise Barrier Systems are versatile enough for both roadways and building applications and maintains a long service life.
Our extruded Rigid PVC (RPVC) is a durable and easy-to-install wall panel. Our post-and-panel wall systems can be designed to withstand roadside conditions, but lightweight and versatile enough for bridges and building rooftops.
Silentium offers noise absorptive, reflective and structural acoustic panels, all constructed with a tongue and groove connection system.
Our design, engineering and project teams will work as an extension of your team to help you meet the site-specific noise abatement requirements of both roadway traffic and building equipment.
Application
Industrial, Commercial, Institutional (ICI) Buildings
Rooftops & Enclosures
Roads,Highways & Bridges
Rail Corridors
Residential Developments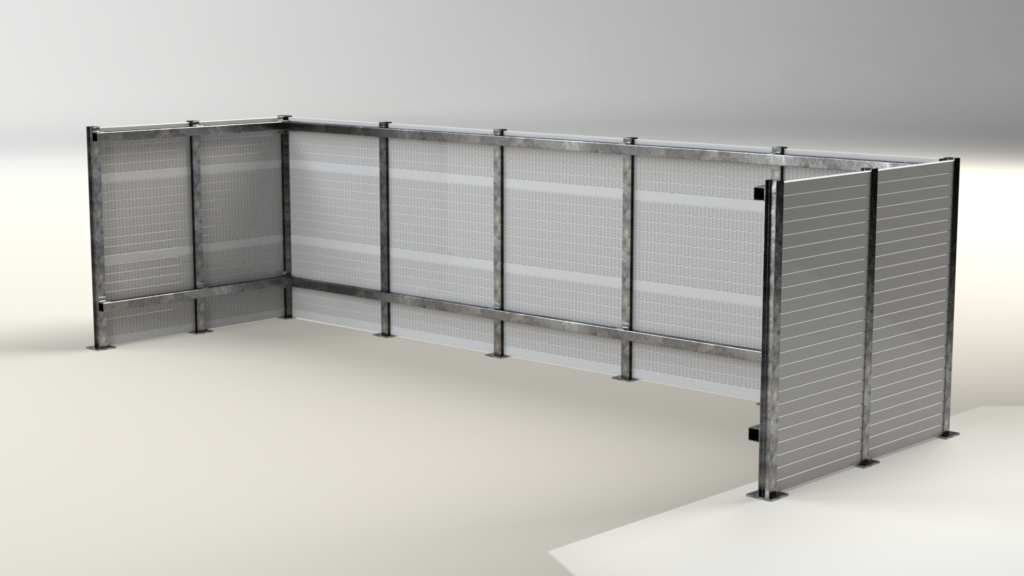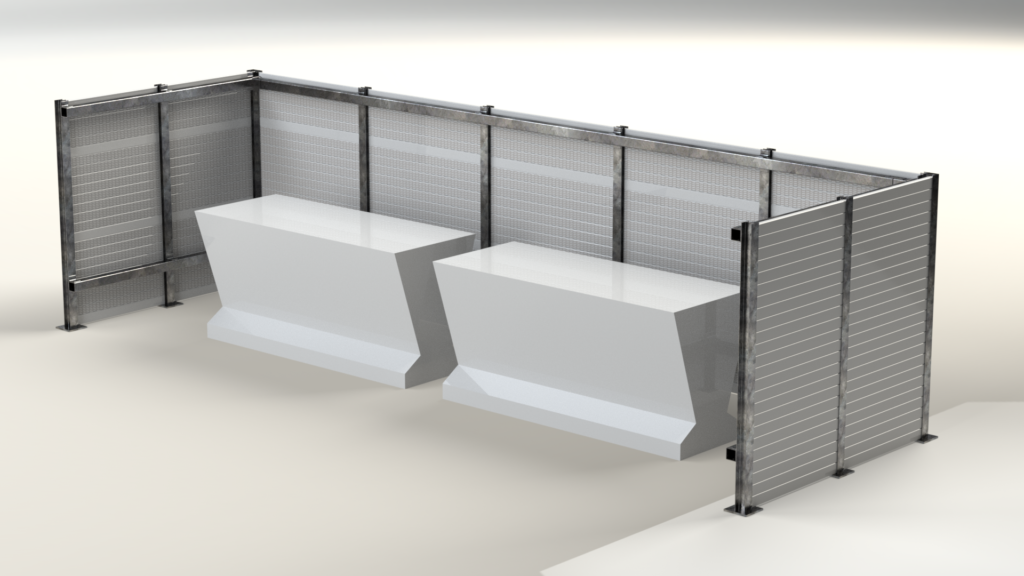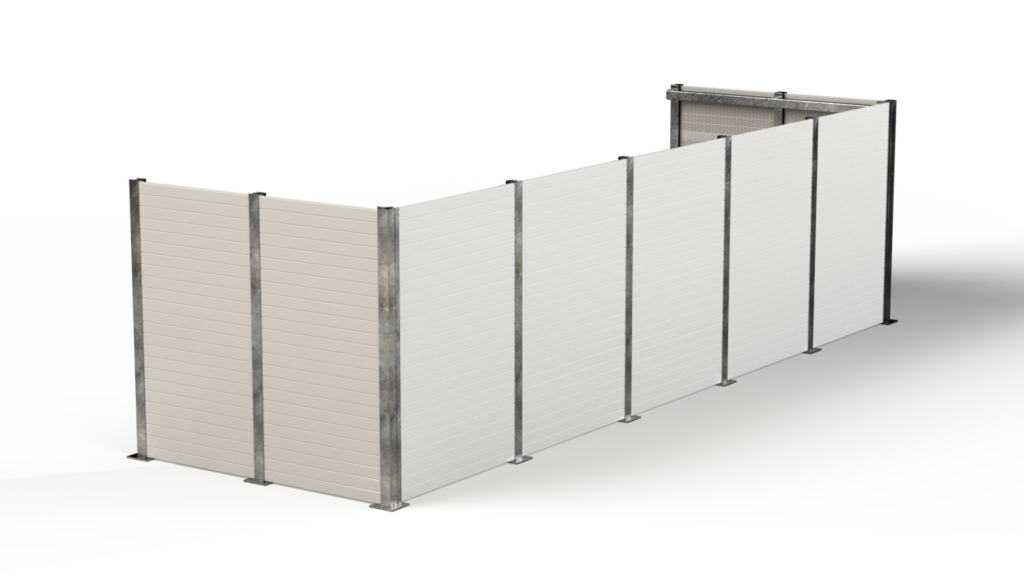 Main Features and Benefits
Design Details at a Glance
POSTS
Standard Steel posts.
10'-0" post spacing.
FOOTINGS
Adaptable to various footing types
MOUNTING
Structure or ground-mounted designs.
Gravity-mounted design options available for roofs.
ARCHITECHTURAL FINISH
Standard white or bright white colours are available.
Available colours are white and tan.
Panel has a smooth, flat finish to maintain a clean aesthetic
NOISE MITIGATION
Noise absorption and reflective panel options available.
INSTALLATION
Precast base panel is required for all roadway projects.
Once footings are prepared and posts are installed, panels are stacked until desired height is reached.
Panels are constructed with a tongue and groove connection system.
A top panel without a tongue connection is the final step of the wall construction.
TESTING
Our PVC noise walls are designed to meet all of the necessary industry codes and standards for noise barriers, including:
Fire Testing, Physical Outdoor Weathering, Accelerated Weather Testing, Impact Resistance and Wind Loads up to 48 PSF