The optional absorptive or reflective aluminum noise wall system is the perfect solution for bridges and other elevated structures.
Silentium AL Noise Barrier System is a lightweight noise barrier that can be used in both structure-mounted or ground-mounted applications.
Optionally built with perforations and a sound absorbing mineral wool interior, or smooth panels for reflective noise requirements, our panels can accommodate double-sided or single-sided property needs.
Completely customizable to aesthetic preferences, our in-house engineering capabilities will help you achieve a wall design that checks all the boxes.
Application
Bridge & Elevated Roadways
Industrial & Commercial Sites
Residential Developments
Roads & Highways
Perimeter Walls & Enclosures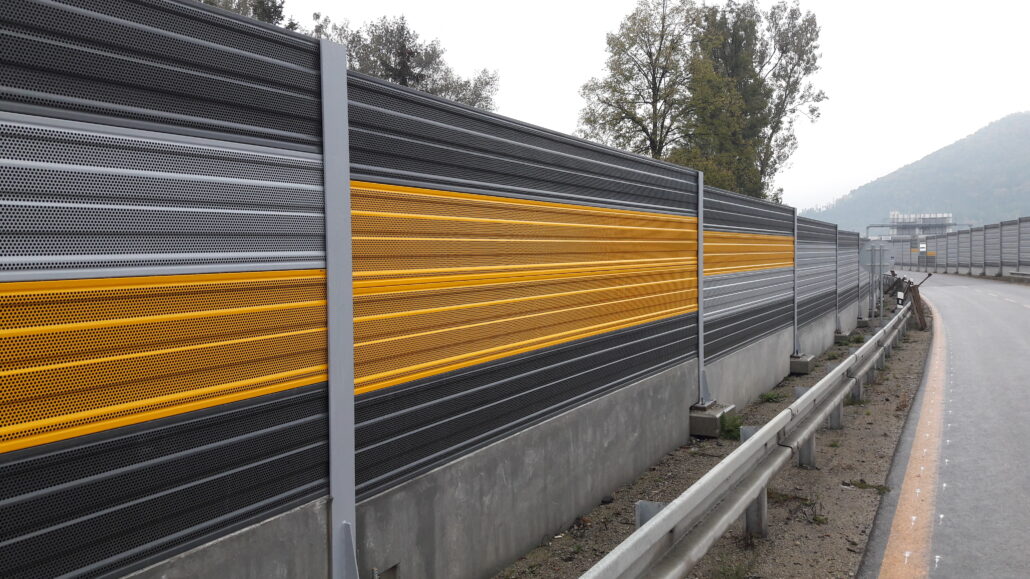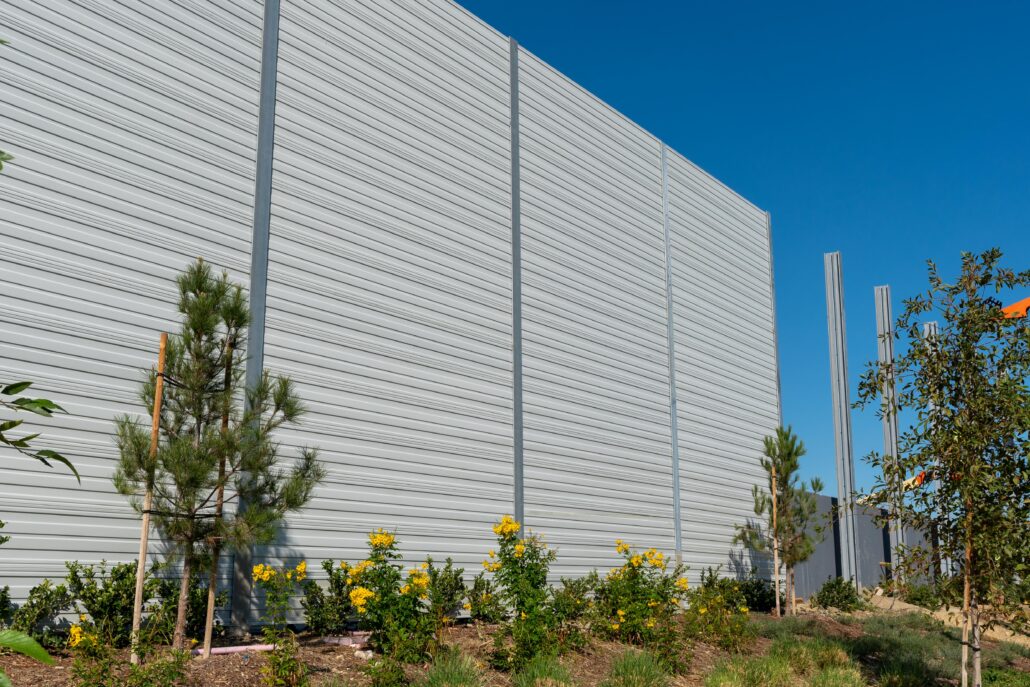 Main Features and Benefits
Design Details at a Glance
PANELS
125 mm (5 inches) panel thickness
0.5 meters (1.64 feet) panel height
POSTS
Adapts well to W6 posts and can accommodate larger posts as well.
Galvanized steel posts connected with a steel cable option for improved safety.
Available in 3 – 16 feet lengths
HEIGHT
Each panel is 1.64 ft / 0.5 meter high
With tongue and groove edges, panels can be stacked to desired project height